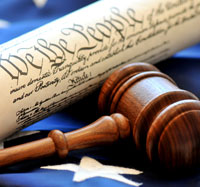 At The Neal Law Firm, P.C., our goal is to provide nothing less than excellence for each of our clients. Our attorneys are committed to providing clients with aggressive and professional representation in a personable environment. We pride ourselves with providing high quality legal services and professional representation to individuals and businesses in Texas and Oklahoma.

Conveniently located in the heart of the Dallas-Fort Worth Metroplex, we maintain a small firm atmosphere that promotes personal attention and gives us the ability to maintain steady control over each client's case. We take pride in protecting the interests of our client.

The Neal Law Firm, P.C. is a full service law firm, representing and advising clients in many areas of the law. Our firm specializes in trial work and has earned the reputation of providing professional, aggressive representation for our clients. However, not every case or every situation requires trial. Our office possesses the integrity to advise you when going to trial is not in your best interest and works to resolve the matter outside of the courtroom through negotiation and planning.

If you have a matter that requires expert legal counsel, please contact The Neal Law Firm, P.C.