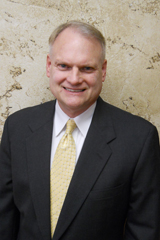 Jeffrey Blair Norris
Attorney at Law
Licensed in Texas, California and Washington, D.C.
Jeffrey B. Norris was born in Palo Alto, California and raised in the Los Angeles metropolitan area. He received his B.A. in English Literature from the University of Southern California (USC), in Los Angeles, gradating magna cum laude. Mr. Norris received his Juris Doctor degree with honors from the University of Notre Dame, where he was a Chroust Fellow and received American Jurisprudence Awards in Evidence and Criminal Procedure and Law. Mr. Norris also received a certificate in Linguistics after studying at Cambridge University in England.
Following his graduation from law school, Mr. Norris worked for the Los Angeles, CA and Washington, D.C. offices of Pepper, Hamilton and Scheetz. While in private practice, Mr. Norris handled a variety of commercial litigation matters, including bad faith insurance litigation, professional malpractice, pharmaceutical products liability, antitrust litigation, ERISA cases and wrongful discharge employment litigation. Mr. Norris also handled administrative matters before the Federal Energy Regulatory Commission and Interstate Commerce Commission.
In 1992, Mr. Norris began a 17-year career with the Division of Enforcement of the United States Securities and Exchange Commission, starting in the Home Office in Washington, D.C. before transferring to the Fort Worth Regional Office. Mr. Norris began his career at the SEC as an investigative attorney, spending his final twelve years as a senior trial counsel. While at the Commission, Mr. Norris investigated and prosecuted a wide variety of federal securities laws violations, including the Foreign Corrupt Practices Act, market timing, broker-dealer misconduct, insider trading, revenue recognition by public companies, related-party transactions by public companies, accounting for loss reserves and asset impairment by public companies, oil and gas industry fraud, control person and aiding and abetting liability, and prime bank and Ponzi schemes. During his tenure as senior trial counsel, Mr. Norris recovered more than $75 million from wrongdoers for the benefit of defrauded investors.
Before joining The Neal Law Firm, Mr. Norris practiced with his own firm for several years. Jeffrey B. Norris and Associates, P.C. specialized in government investigations, securities litigation and professional malpractice cases, in addition to civil rights and debt collection matters.